LCST Programme
Equipping and supporting our armed forces

Delivering digital transformation and a smarter defence supply chain for the MOD
The Logistics Commodities & Services Transformation (LCST) Programme for the UK Ministry of Defence is a critical effort to enhance and improve the UK's defence supply chain. The programme provides essential services such as storage and distribution for the MOD's materiel, including a global freight service and the procurement and inventory management of 70,000 commodity NATO Stock Number (NSNs).

Working together as Team Leidos we are helping to transform the UK's defence supply chain by providing an integration of a complex mixture of services, at low risk, using a modern suite of systems that will deliver one version of the truth. For the first time, the MOD will see the whole picture, as it is happening.
Digital Modernisation
Implementation of industry standard IS platforms across the LCST programme providing a single interface with the MOD.
LCST COVID-19 Response
LCST played a pivotal role in the UK Governments response to COVID-19 by supporting the MOD and NHS.
The LCST Programme
Team Leidos is made up of an expert team of defence and logistic specialists, bringing global expertise to the UK defence industry.  Team Leidos is led by Prime Contractor Leidos Europe and supported by sub-contractors Kuehne + Nagel, TVS SCS, Leidos Supply and Agility who all bring the experience and knowledge of their various fields.

Prime Contractor
Leidos Europe Ltd, Support Chain Integration
Sub-contractors

Acquisition & Contract Management
Leidos Supply Ltd

Storage, Distribution and Freight
Kuehne + Nagel

Inventory Management
TVS Supply Chain Solutions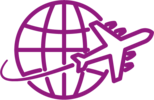 Movement Support Services
Agility
LCST Programme Demos
View our selection of LCST solution demos.
Contact Leidos UK & Europe
Logistics Division
8 The Brooms, Monarch Court
Emersons Green, Bristol
BS16 7FH
+44 (0)117 332 8500